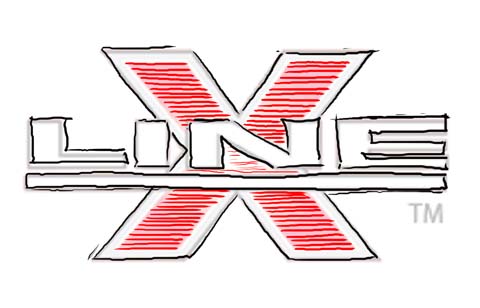 Award winning lapel pins and emblematic jewelry - PVC coasters - cellphone charms - embroidered emblems - bullion crest

X-line support distributors, contact us at asi 98742 / UPIC X-LINE / Sage 67221
Please stay tuned for the 2016 catalog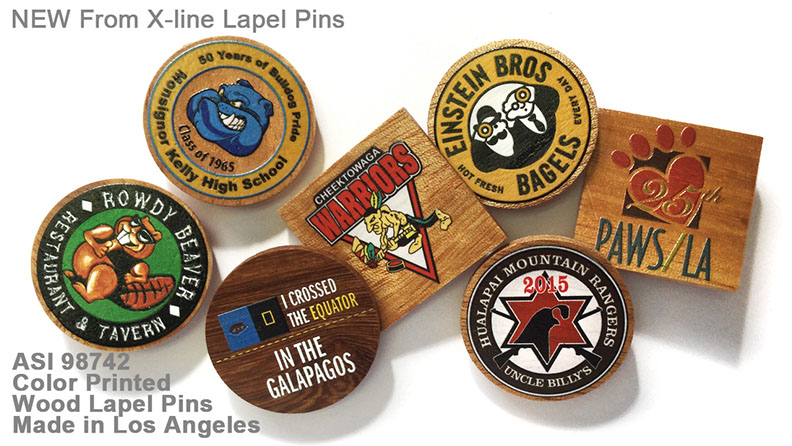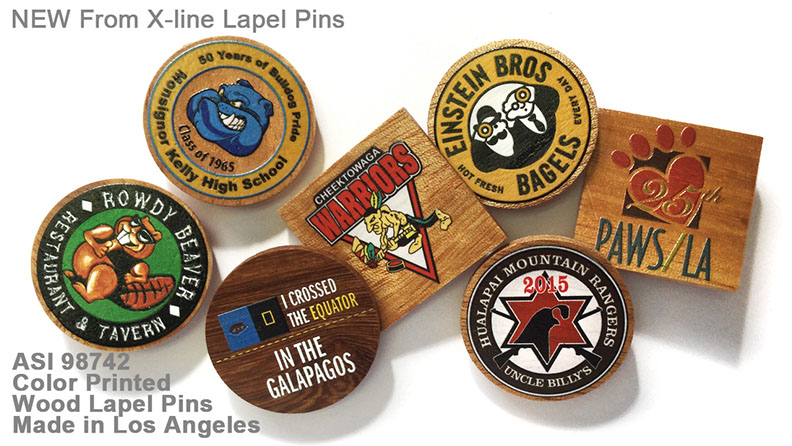 Show your Customers something new this year
Environmentally friendly easy to recognize wood lapel pins,
available with 4 color imprint, typical production time 5 days.
Ideal product for companies and organizations
wanting to project a socially / environmentally responsible profile.
Standard available with military clutch, optional soft-comfort clutch or deluxe flat-head clutch.
Printing on wood, create wonderfully organic color palettes.